| | |
| --- | --- |
| Security: | |
| Subject: | Minnesota |
| Time: | 07:19 pm |
- Whats your name?:
Hitomi
- Are you out?:
Everyone except for family
- How many years have you graced earth?:
21
- Where ya from?:
Asian decent in MN
- Would you date long distance?:
no
- Do you smoke? Do you mind smokers?:
No, and I do mind smokers most of the time
- Do you drink? Do you mind drinkers?:
Yes
- Do you do drugs? What about girls that do?
No, and I don't mind people who do drugs but I prefer not to be with someone who does
- How tall are you?
about 5'1-2"
- What kinds of music do you like?
industrial, techno, rock, classical, practically everything
- Do you consider yourself butch/femme/andy/labeless?:
hmmm....probably femme? or labeless
- Tell me 4 things, you are looking for in a future partner: 4 words:
understanding, care, cute, fun?
- Tell me 4 things you AREN'T looking for in a future partner:
not sure?
- What is your current relationship status? - And of course the cheesy one, what would be a perfect date for you? - Only one left! How can you be reached?
- taken but looking, umm...perfect date? Spend time together (alone), dinner, drinks, Not sure!
You can get ahold of me thru my lj and msn (which I will give you once we introduced each other, etc).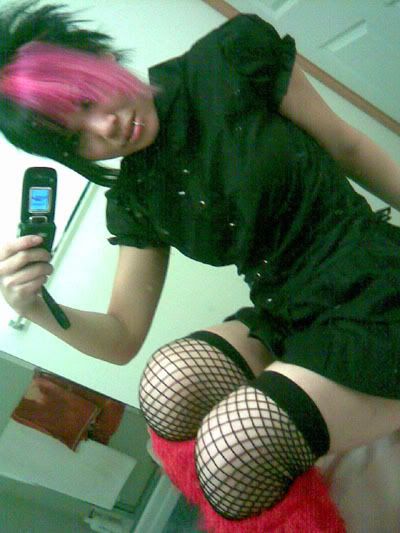 comments: Leave a comment